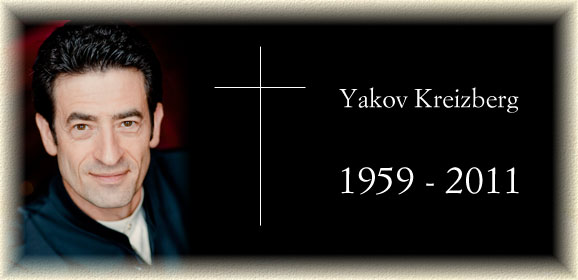 My dearest friend, my soul-brother, has left this earth and his family and us behind... I feel devastated that I shall no longer be able to make music with you, to hear your voice, to feel your great humanity and your incredible modesty, to spend all the time between concerts with you talking about things that really matter, and so often not talking at all, just knowing that you knew and cared... I know that you have just gone to the great beyond and that you are still there and still care, if it was not for that it would unbearable. Rest in peace, my dear Yascha!
Florian Zwiauer

Yakov Kreizberg about music:
"Music allows us to really find our inner self, to be free to search for those things that we normally don't have the opportunity or the time to search for. It opens up many, many doors within us. It opens the doors to our soul, to our feelings, to humanity as a whole."